November 2023 SD34 'SPOTLIGHT' magazine
LINK BELOW
April 2022
50 years of Ian Harwood in Motorsport
2023.03.16 – FINAL FLIER FOR IAN HARWOOD EVENING
November 2022
Nice news story of one of the members in the Northwich Guardian – link below
March 20th 2022
No spark but perseverance pays off – Legend Fires North West Stages 2022
 The usual build up to our main event of the year was very different with the passing of Dave Read, who always used to give words of advice prior to the event and encouragement to keep going, even when things seemed hopeless. A good friend and club member who will be sadly missed. We needed to get to the start just to honour him and keep the feeling going. Our longest continuous running rally
Apart from the big shopping list of new parts to keep the scrutineers happy we had the added fun of swapping out the clutch which had been left broken since 3 Sisters in October. BCD Clutches in Leeds turned around refacing the flywheel and supplying a new assembly very quickly. Thankfully, fellow club member Craig Kennedy helped out massively with use of his facilities and tools to make the job much easier. Still a tricky task on the BMW, especially around the starter motor, which we would find out to our cost later. We managed to get several pressing jobs done in there which helped also
Just to add cost and salt into my wounded wallet, the tow car's clutch started slipping on the way back from Craig's meaning another expensive clutch swap.
On to the eve of the day and a long day it turned out to be. Set up at Myerscough college and off into the hills for the recce. Lots of note changes were needed with lots of extra cautions for me to shout at Phil. Back to Myerscough and as it was just me and Phil at the time with no service crew and Phil's wife for support, we got the car through scrutineering and ready for the evening trip to Garstang
A late 8pm start up the A6 to join the celebrations. The problems started straight away with the voltage dropping away and the battery light on the dash. We joined the main street with the car struggling to start. Amazingly a car shop stayed open late to help any crews (https://carcaregarstang.com). Without their help we would have struggled as he supplied us with a new battery. Once we left the start ramp the car ground to a halt around the corner. Using the onboard toolkit, we swapped out the battery to get us back to Myerscough.
Thinking a failed alternator was the culprit we got out the spare, only to find out it was the wrong one, probably off our old 4 pot engine. A lengthy set of messages and calls ensued and luckily my brother found one hiding in the garage taken from a broken engine which overheated on a disappointing 2019 LFNWS. So a 1 ½ hour round trip down the M6 to retrieve the replacement and back to the hotel for 12.40am
Rally day and a clear crisp misty early morning greeted us. Lots to do and once we fitted the new alternator it was up the road for fuel. Wow £60 and it didn't touch the sides. The battery light now out on the return to HQ which was good.
So 09:37 and off we go. Sets up for the Beacon Fell stage feeling nervous as I had little experience on the pacenotes.  Firstly, my intercom lead came off, so I had to shout the notes out to Phil. Off we go and into the first caution, downhill into a tightening hairpin right. Heavy fuel load and cold tyres sees us sliding Luckily Phil engaged brain well and avoided us going right off the tarmac and down the steep slope. Unfortunately, the car tipped up slightly leaving no traction on the back wheels. It took several minutes for marshals to make it over to us safely and push us back. Thanks guys. However, by the end of the stage the battery light was on and the engine was misfiring. We drove out onto the road section where it stopped with a flat battery. After about half an hour the car sparked up into life, so we slowly headed for Myerscough.
Once back Phil's son in law pointed out about the circuit with the starter and the battery and after some poking about in the darkness with a screwdriver and a torch we found the culprit. A ring terminal had got trapped behind the starter when refitting it. Once fitted we were up and running. A word with the scrutineer and the organisers and we were back out for the 2nd leg under super rally rules.
The Lewth stage was short and sweet. Very rough in places but I was just happy to complete our first closed road stage without any drama. On to Beacon fell for our second attempt. We got around cautiously but safely. Sadly, the Saab in front of us came to grief in the car park area after looking like it hit a gatepost. Then in the downhill section at the back of the hill we saw the Peugeot 205 which had crashed heavily. This got my nerves on edge and it showed in my calls with my voice going at some points.
Into the Long Knots and Hawthornethwaite stages which were again cautious and uneventful. I was just happy to get the mileage in after the morning's disappointment. I started improving with the notes getting quicker and not losing my place helped by me removing a lot of detail from the notes. Nicky Nook went well as Phil remembered a lot from 2019 Back in service the earlier stage stoppages and cancellations meant Lewth being missed and a shortened leg around the North east loop again. The scenery on the road sections was stunning with the perfect weather conditions.
The last leg, Phil got into his stride and with me having a little more confidence it showed in the quicker times, overtaking several cars in the stage and almost catching another at the end of Nicky Nook. The biggest problem was the low sun on the moorland section of Hawthornethwaite with Phil struggling to see and relying on me more in that stage with the notes.
All in all, going over the finish ramp was satisfying and classified as a finisher in super rally was a great thing for us. We even spoke to the marshal who helped us get going on SS1. The crowds were great and people supporting the event at the side of the road gave us a good feeling.
One memory of the day was a little guy in his pedal car at the side of the road section going to long Knots, getting very excited as we passed, and we gave him a wave. Thinking that we were one of the last cars to pass he must have been very happy to see us all that day.
Once done and dusted its now time to take stock and see if we move forward with our other project but it will be sad to see the old BMW go after 11 years competing in it. Never say never though
See you all on the stages soon we hope
Phil & George Jennings – Car 102 – BMW Compact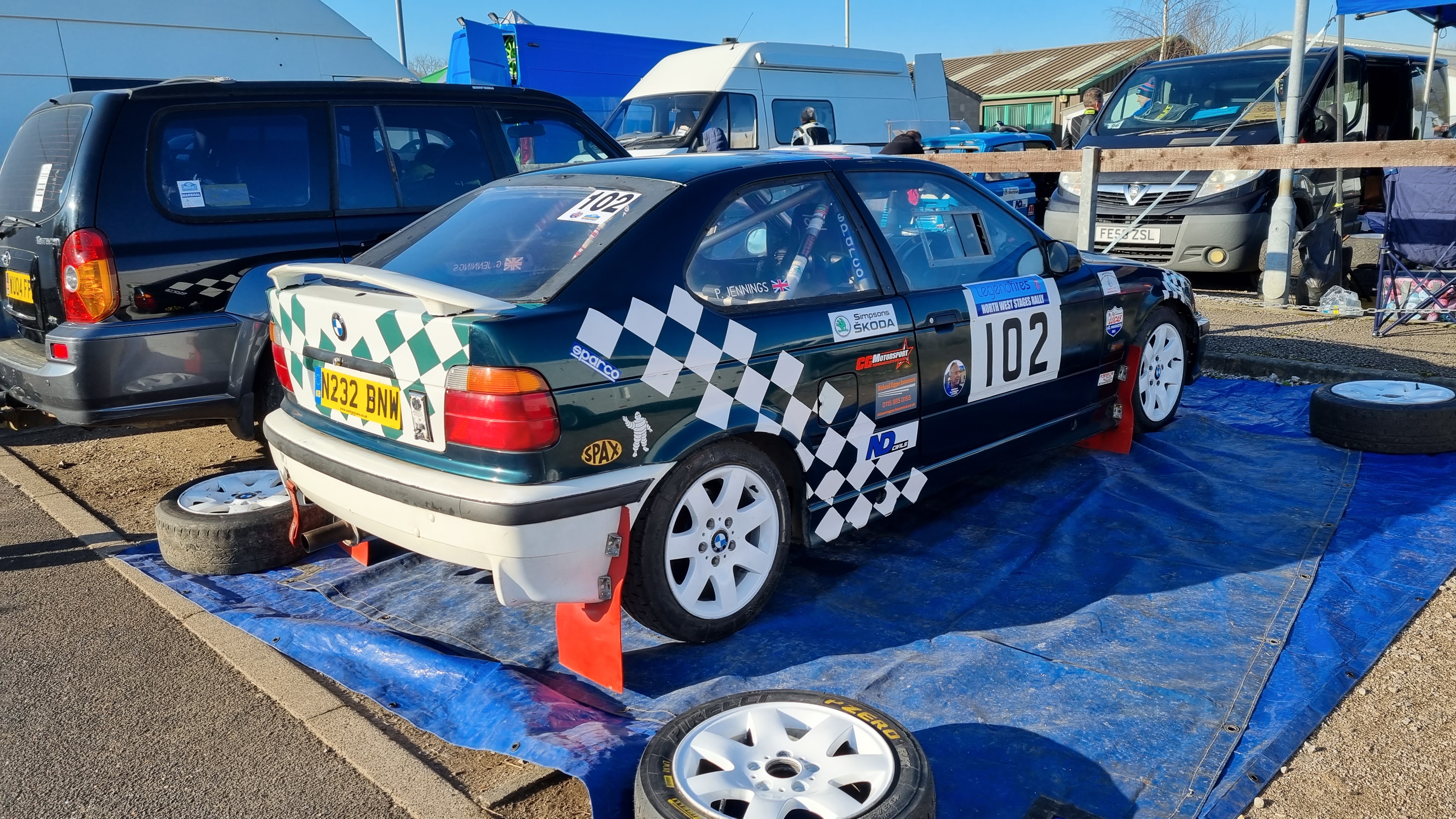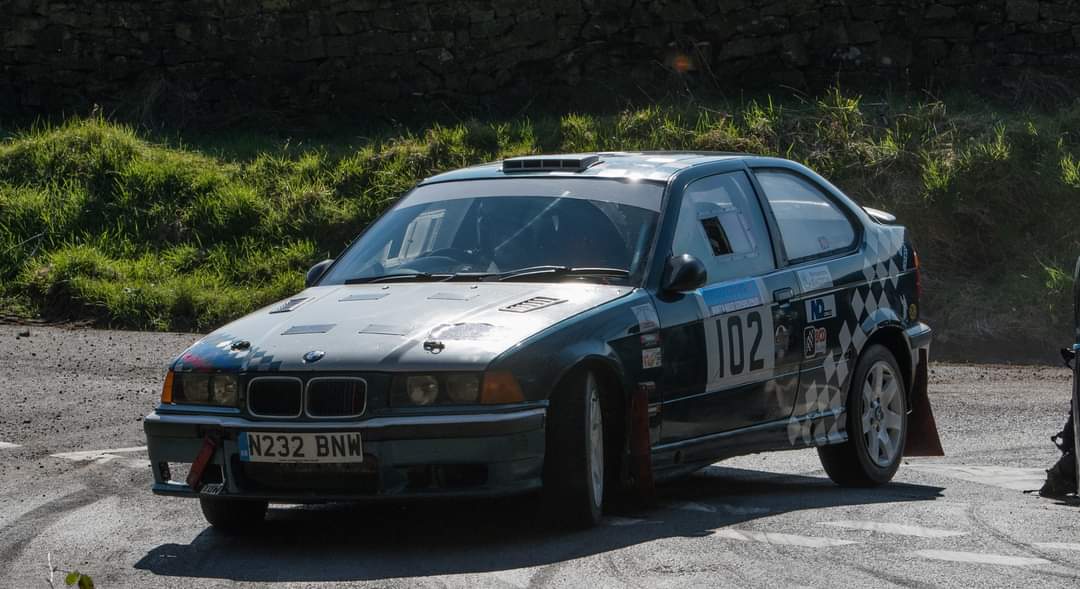 January 1st 2022
It is with Great sadness that we write this statement to inform you that yesterday one of our greatest Members, Dave Read passed away suddenly. Dave was a valued member of Warrington & DMC for over 40 years and was an active member on many levels. He was always there when things needed to be done from putting the marquee up for a bbq to being clerk of the course for many events over the years, Dave was a true gentleman, serving on the committee as General member to chairman and all posts in between, an active competitor and organiser in all activities from treasure hunts to slot car racing, he was an exceptional co-driver and won many awards and championships in the name of the club,
He was the heart and soul of the club for many years and will be sorely missed by everyone who knew him.
Our thoughts are With Susie and Family at this time.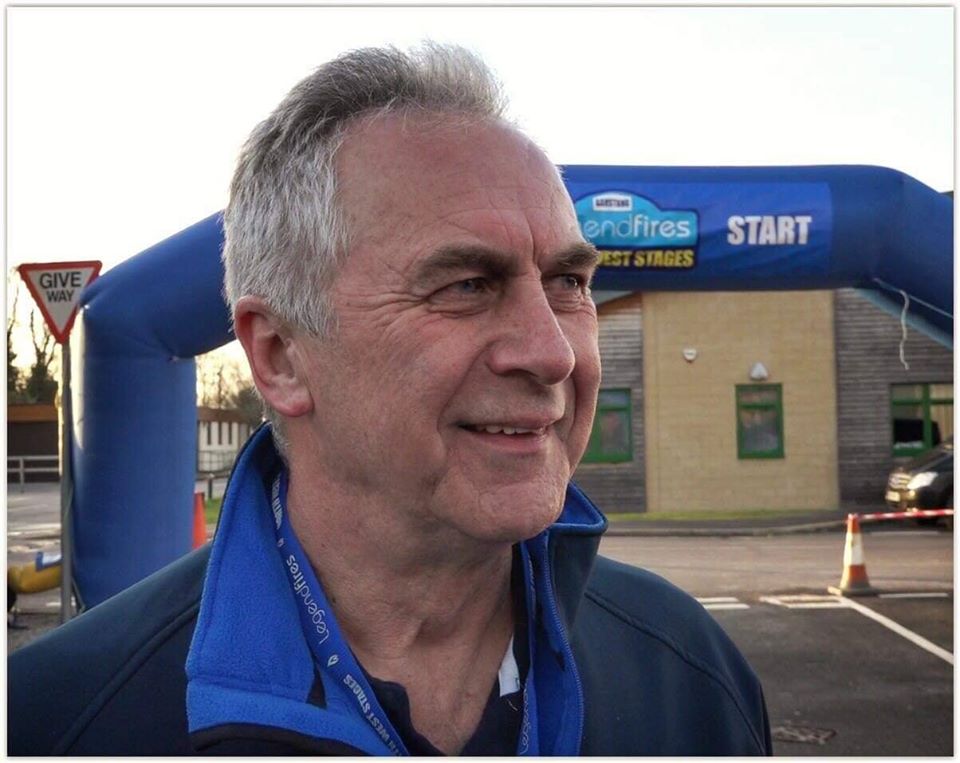 17th January 2022
Dave Read Funeral Arrangements
The celebration of the life well-lived of Dave Read will take place on Thursday 27th January at 12:20 at Walton Lea Crematorium, Chester Road, Higher Walton, Warrington WA4 6TB.
Dave will be sorely missed, and Susie, Linda and Catherine genuinely want you to share your memories of Dave with them, and his friends, relations, neighbours, rally pals, cycling mates, work colleagues and all the people whose lives he touched, so all are welcome.
The Crematorium Chapel accommodates limited numbers and seating will be allocated to friends and family. As well as any remaining places there is space to stand outside the Chapel and arrangements have also been made to stream the service to the Red Lion, Park Lane, Pickmere, WA16 0JX. Anyone who is unable to attend can access the streaming at
www.lawrencecliftphotography.co.uk/livestreams
Following the service Susie, Linda and Catherine would like to invite everyone to the Red Lion to share their recollections of Dave.
Flowers are from family only and donations to Dave's charities of choice, North West Air Ambulance and Medical Detection Dogs, will be appreciated.
Just giving pages have been set up in memory of Dave and details have been shared on Facebook.
NOVEMBER 2021
WDMC VISIT M SPORT
On Thursday 11/11/21 a number of club members, who regularly attend the club meeting nights, arranged a visit to M-sport at Cockermouth in Cumbria. The tour commenced at 5.30pm for a duration of 2 hours. On arrival at Dovenby Hall, the home of M-Sport, our party was greeted by Roger our guide for the evening. We were welcomed into one of the rooms, for refreshments, which was decked out with memorabilia from their 2006/2007 successful WRC year (we should have started in the Boardroom but "Mr M Wilson" was holding a meeting at the start of our tour). Following this the 11 members of the tour were given a guided tour of the facilities which included the engineering workshop, engine build and car assembly areas. The latter being where we managed to get a small glimpse of the new Ford Puma hybrid car for the coming season. Having spent quite some time in these areas we were then taken to the new state of the art Evaluation Centre and test track, which cost £25 million to build. This building will eventually be shared by M-Sport and some of the car manufacturers to evaluate performance of new road going cars as well as a shake down facility for the rally cars. M sport will also move their car assembly facility to this building so they can expand the engineering and engine build areas in the existing building, this being a requirement as they've won the tender to build the 2022 TOCA BTCC engines.
The new building also houses a showroom which is home to some of the cars M-sport have built and some of Malcolm Wilson's personal collection. (See pictures below).
Finally we were taken back to the boardroom which had now been vacated by "Mr M Wilson" and we could have a look at the trophies M-Sport have won and helped to win over the years.
Our tour guide, Roger, had a wealth of knowledge having worked there for 16 years which made it a very interesting evening.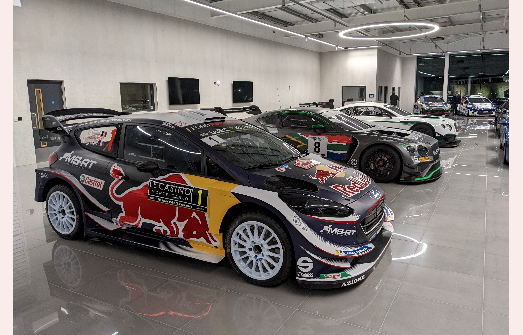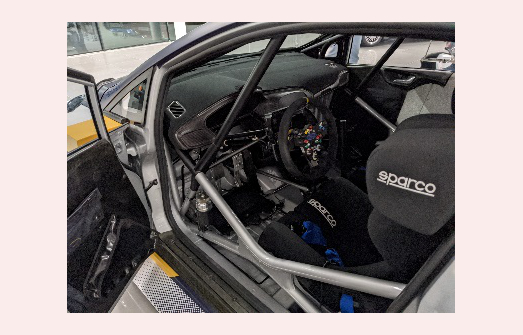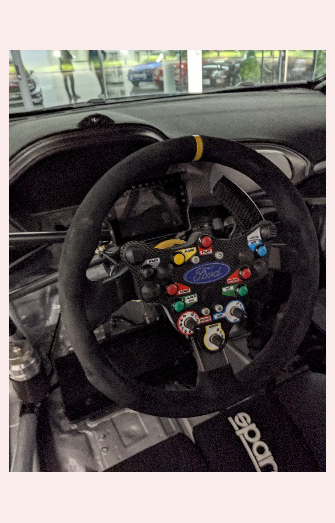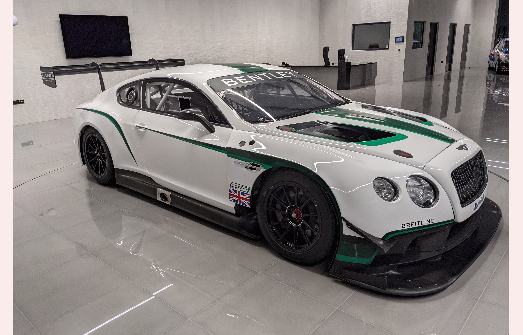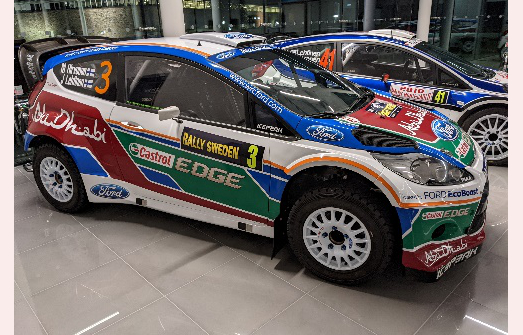 A new car is Born
By Stuart Deeley
Well before the first lockdown, Warner (of Warner Lewis RallySport – he who is founder of rallying history) suggested I might like to build a Celica 165 rally car based on a shell which used to be Ove Anderson's road car.
A simple project which turned into a rather larger project – one day I will learn Rally car build and cheap do not go together.
However from a bare shell Warner (with very little help from me, but lots of help from my bank account) has created something which looks quite good.
Why a 165? I hear you cry. Being originally built before 1990 it fits into historic Class 4b ( one of the few 4 wheel drive cars that does). Compared with the 205 which has now been sold to fund the project, it is lighter ,smaller and more nimble yet has a similar engine spec. Hopefully it will feel like a Mark two Escort but with four wheel drive and a turbo. With an uprated (within regulations) engine, I expect it to fly (sort of).
There are several decal options, – Securicor , driven by David Llewellen, Bastos and Toyota Red driven by Carlos Saint. This Fina one is a Mark Duez style which will fit in when we do the Trasmeira rally in 2022. That's unless I can find the money to go to Barbados again
The more observant of you will spot the Rallying History Festival door plate, this demo rally will take place in June next year in Telford around the Weston Park stages from the 1980's. Worth going to watch as there will be Group B cars at full speed.
So, I almost have a car which is completely rebuilt but I'm looking potentialy for a navigator to do some of the ANWCC stages. It's ten years since I last won the championship and I fancy having another crack. Unlike the Lotus 62, I doubt that I will get overall honours but a collection of good placings might be sufficient.
Anybody who is interested in sitting in please let me know; I would be looking for someone who could give more than just 60kg of ballast, but not necessarily hard cash.
Hopefully the car wil be finished by the new year (only 12 months late but that's Covid for you) and I will bring it to a club night when they return. Course car at the Questmead perhaps? Or maybe a competitor?
Cheers for now and stay safe
Stuart
Warrington & District Motor Club runs a Rally track day / navigator training course
On Wednesday 9/9/20 Steve Ellison arranged a one off Rally track day at Three Sisters Circuit. This included a pacenote training course which proved really useful along with the much needed use of the circuit for people to blow the cobwebs off their rally cars. The event was well received.
Warrington & District MC organised Marshals Training Weekend at Wern Ddu Quarry
The Weekend proved a great success despite storm Dennis  trying to ruin the party. Here are some images from the weekend
Warrington & District Motor Club 2019 Prizegiving
January 2020
Warrington Motor Club's Dave Read Wins Prestigious award from Motorsport UK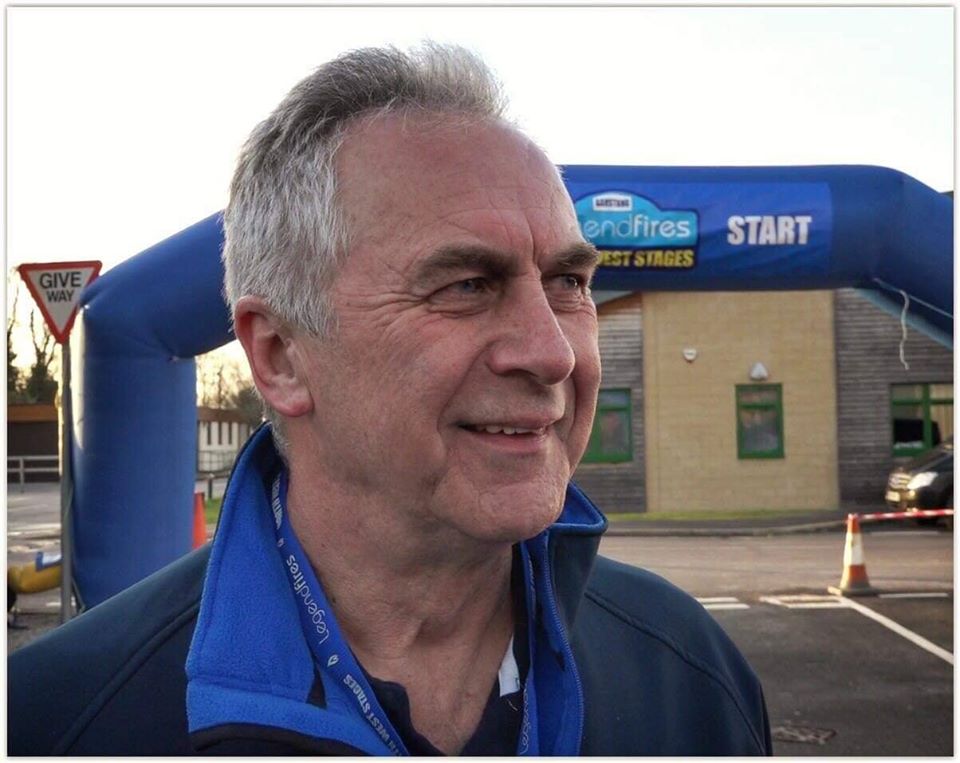 Dave Read was nominated by Motor Sport (North West) Ltd and awarded the Volunteer of the Year title for his work and tireless dedication organising the North West Stages rally.
Since 1995 Dave has been the ongoing inspiration and driving force behind the successful and popular event. Holding the role of Rally Director his dogged determination and enthusiasm to manage the event has not waned in almost 25 years. He has the knowledge, talent, energy, and resourcefulness to engage support from others and has built an experienced rally management team around him.
Each year Dave has supported other team members in securing new venues suitable for stage rallying in the North West, including stately homes, army camps, water treatment works, disused chemical works and docklands. Most recently, Dave has worked to bring rallying to the public through the use of closed-road stages along New Brighton Promenade, Blackpool Promenade and Fleetwood Waterfront.
Dave said: "I am shocked but honoured to be awarded the Motorsport UK Volunteer of the year Award. Getting recognised for the work I have put in to organising rallies over the last 40 years is very much appreciated. In recent years the workload required to put on a stage rally has increased dramatically, so although the award may be getting presented to me I would like to thank all those who have worked with me to achieve our goal of Closed Road Rallying in Lancashire, you should all feel a part of this recognition."
Oct 2019
Victory for WDMC Club members at Three Sisters
A bumper entry of Warrington club members turned up for a very wet Adgespeed Stages Rally
Adam Williams & Rachael Atherton  were on the pace throughout the day  in their Williams Haulage Imprezza and managed the tricky conditions superbly awarding them with an outright win. a first for a WDMC member for some years.
Another excellent result came from Greg Williams and Richard Edwards also in a Williams Haulage Subaru Imprezza finishing 4th overall and 3rd in class
Jonny Kennedy navigating for Dave Roberts in another Imprezza came home in the top ten with 8th overall.
Steve Ellison & Sophie Landen in the Buildbase Escort finished just outside the top ten. No mean feat for a 2wd car.
Erdinc Degirmencloglu & Barry Armer in their recently recommissioned Mk1 Escort finished 23rd overall
Craig & Marcus Kennedy overcame a major oil leak in their first outing with the 1400cc Vauxhall Corsa to finish 44th overall
Finally, Craig & Danny Fairhurst overcame major misfire issues on their Ford Focus to finish 47th overall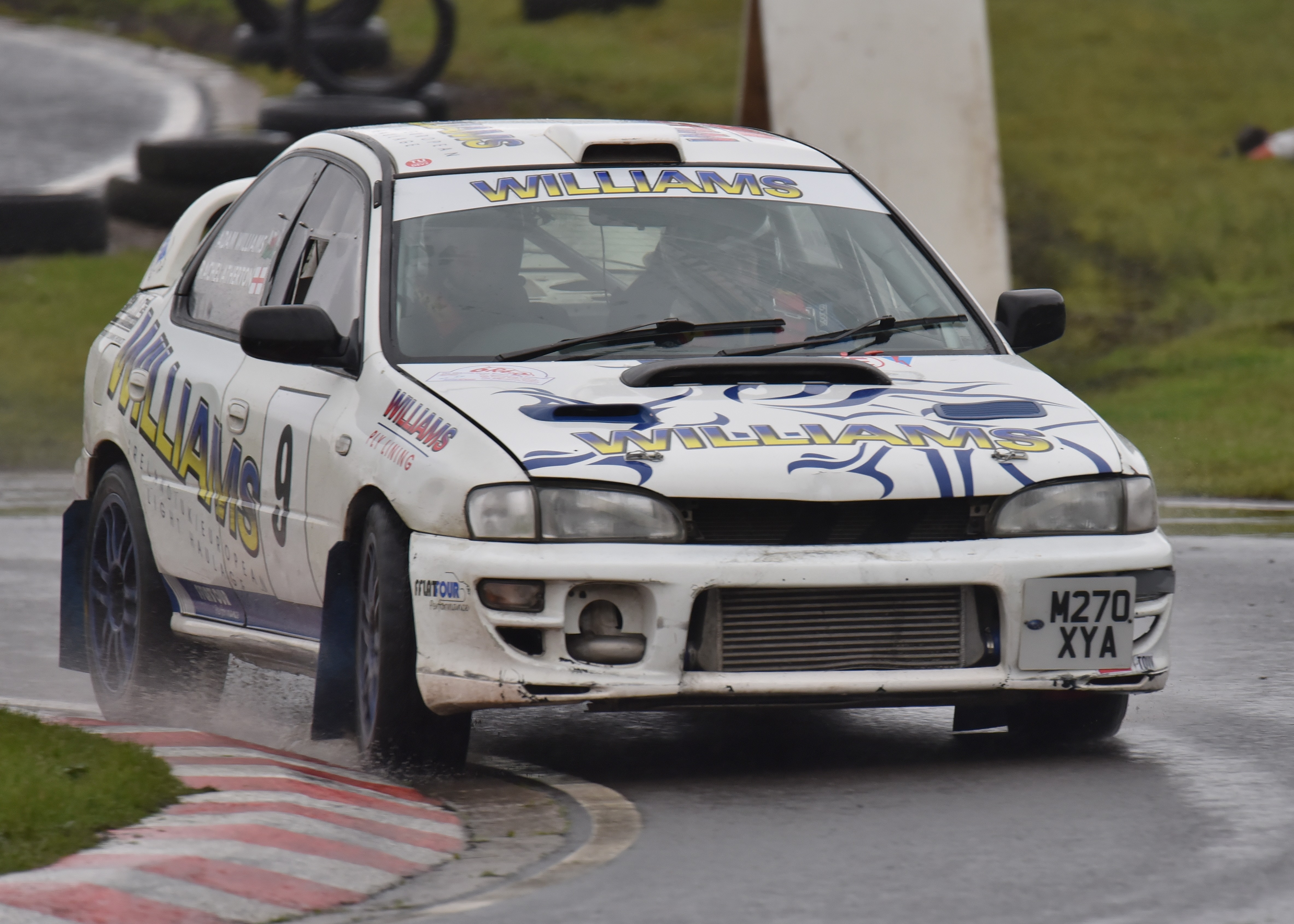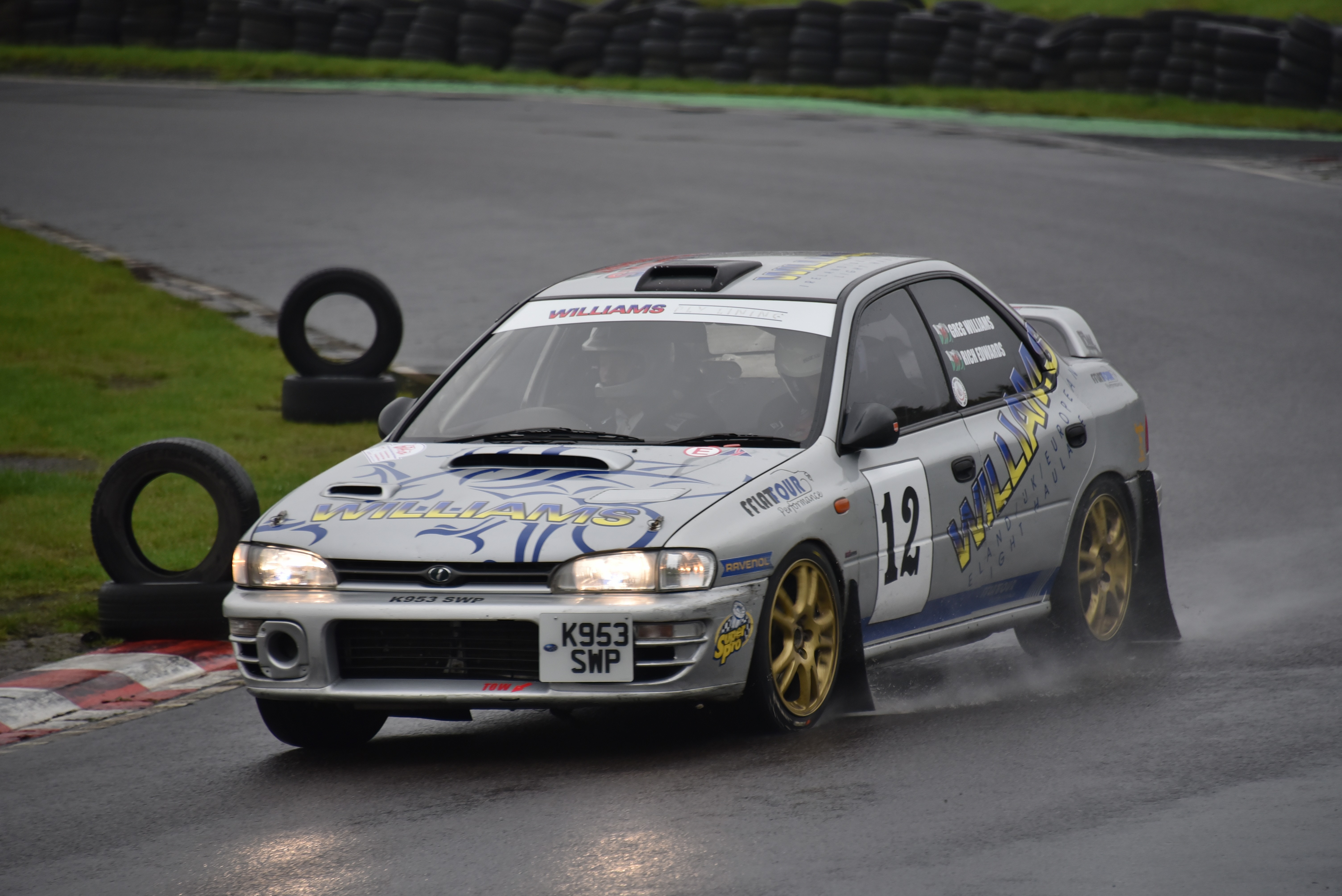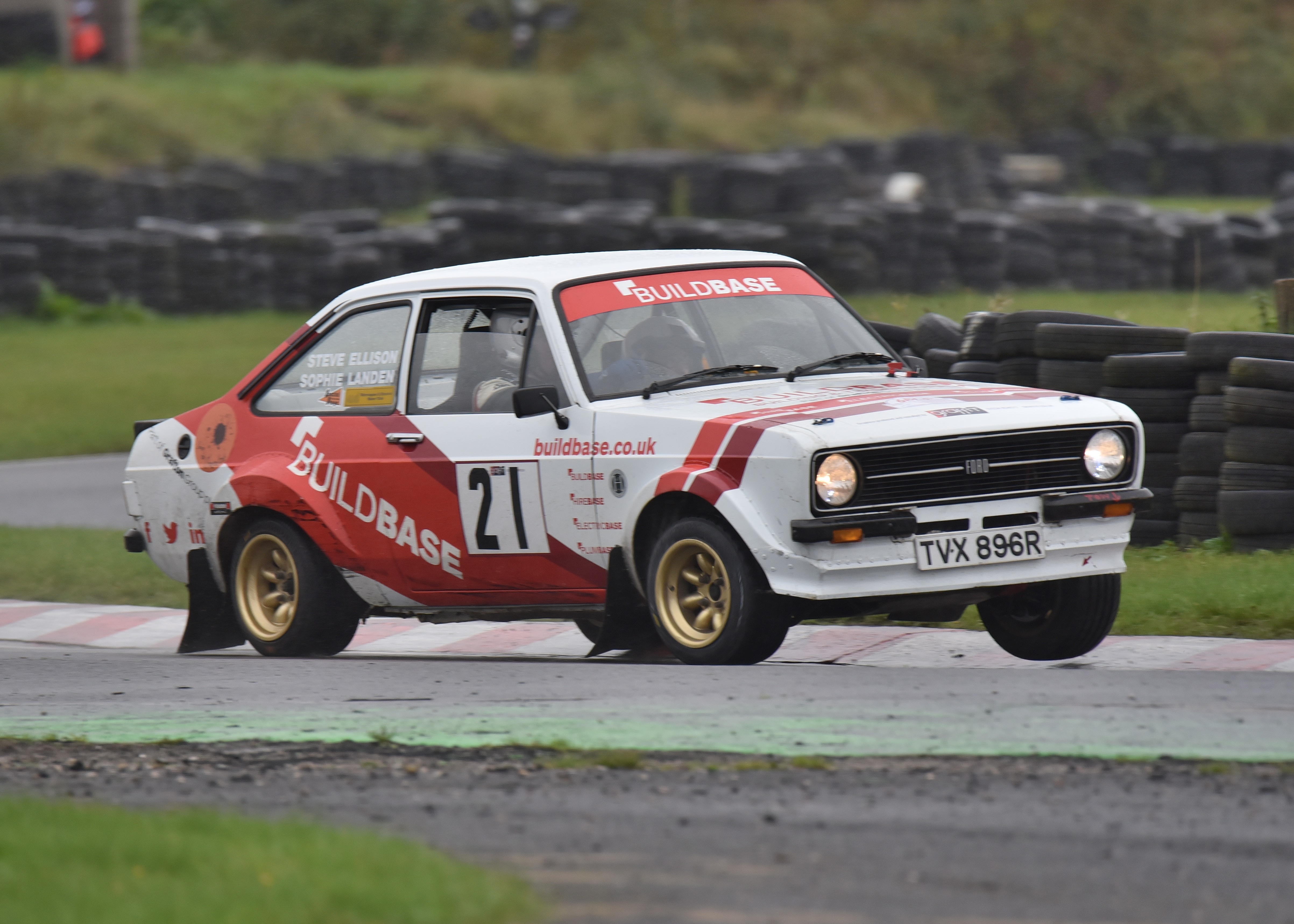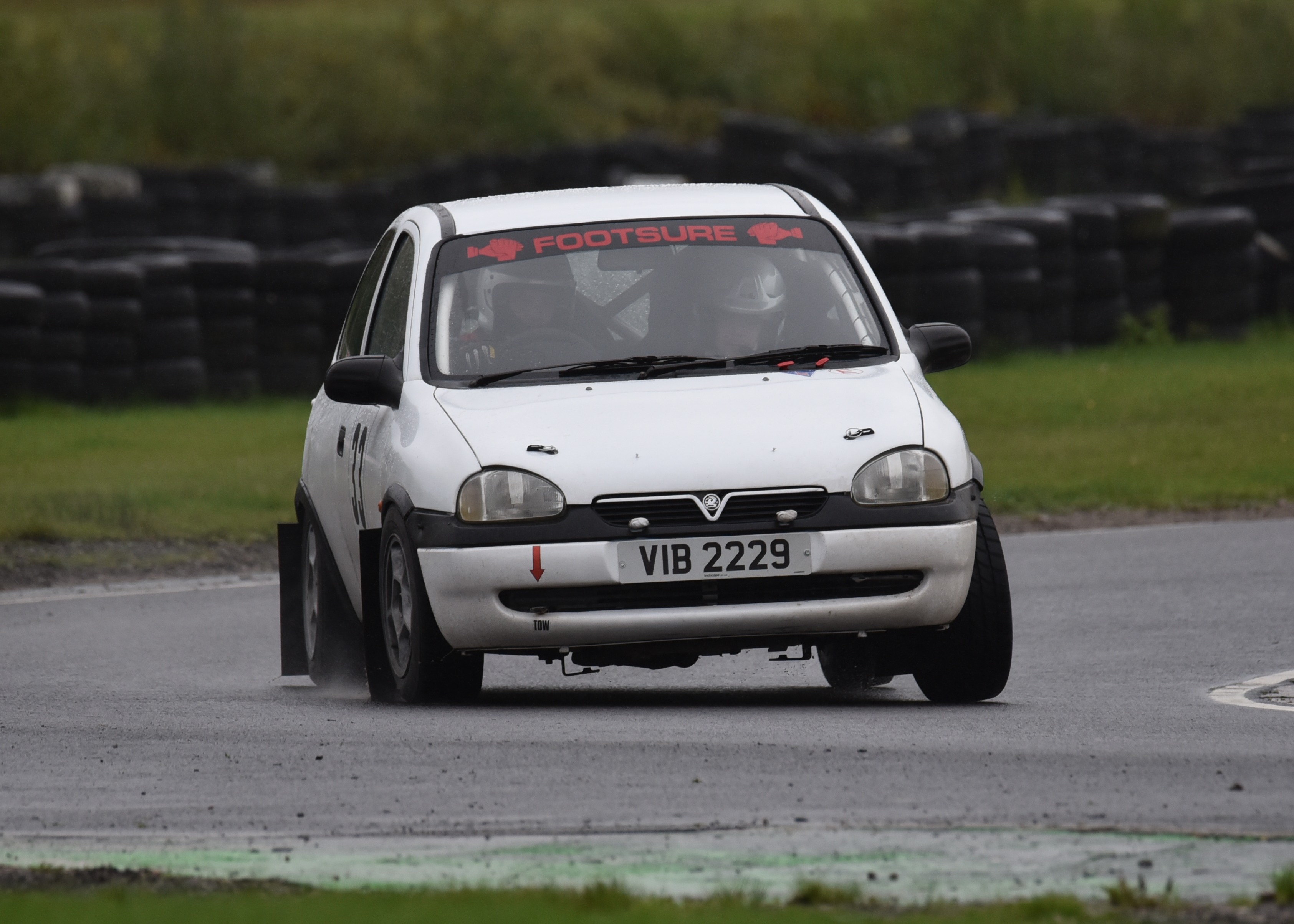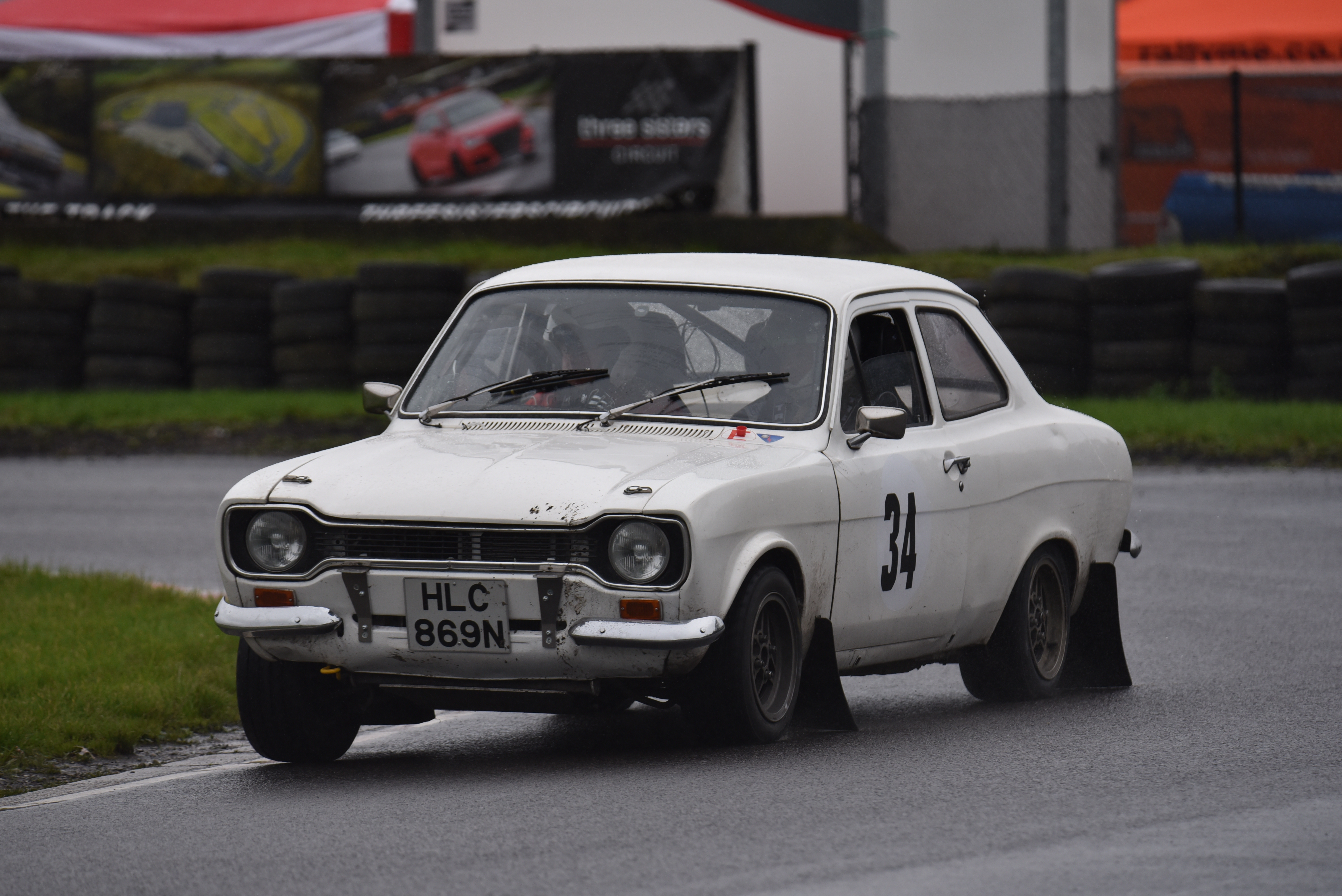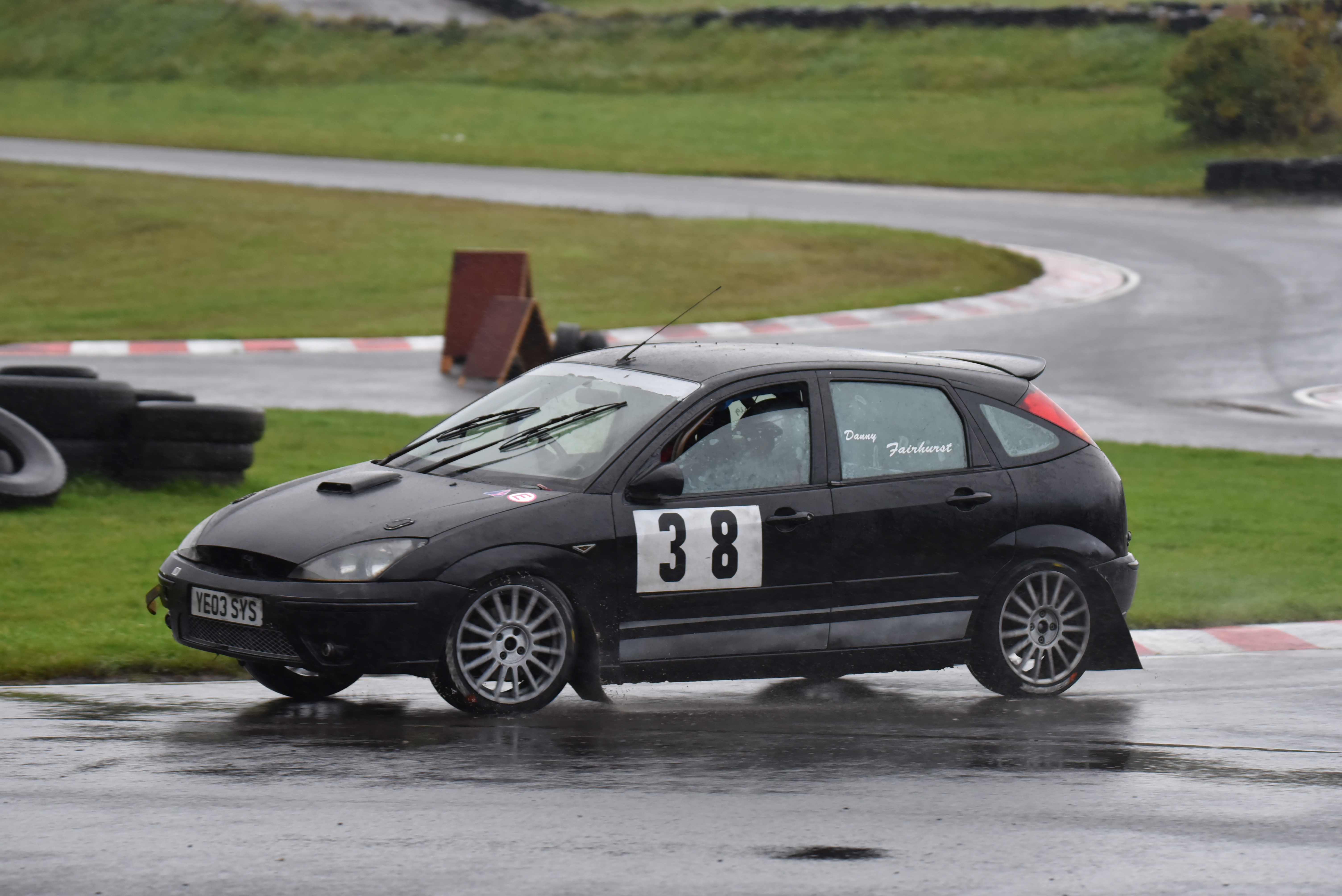 JULY 2019
WERN DDU CREATES NEXT GENERATION RALLY DRIVERS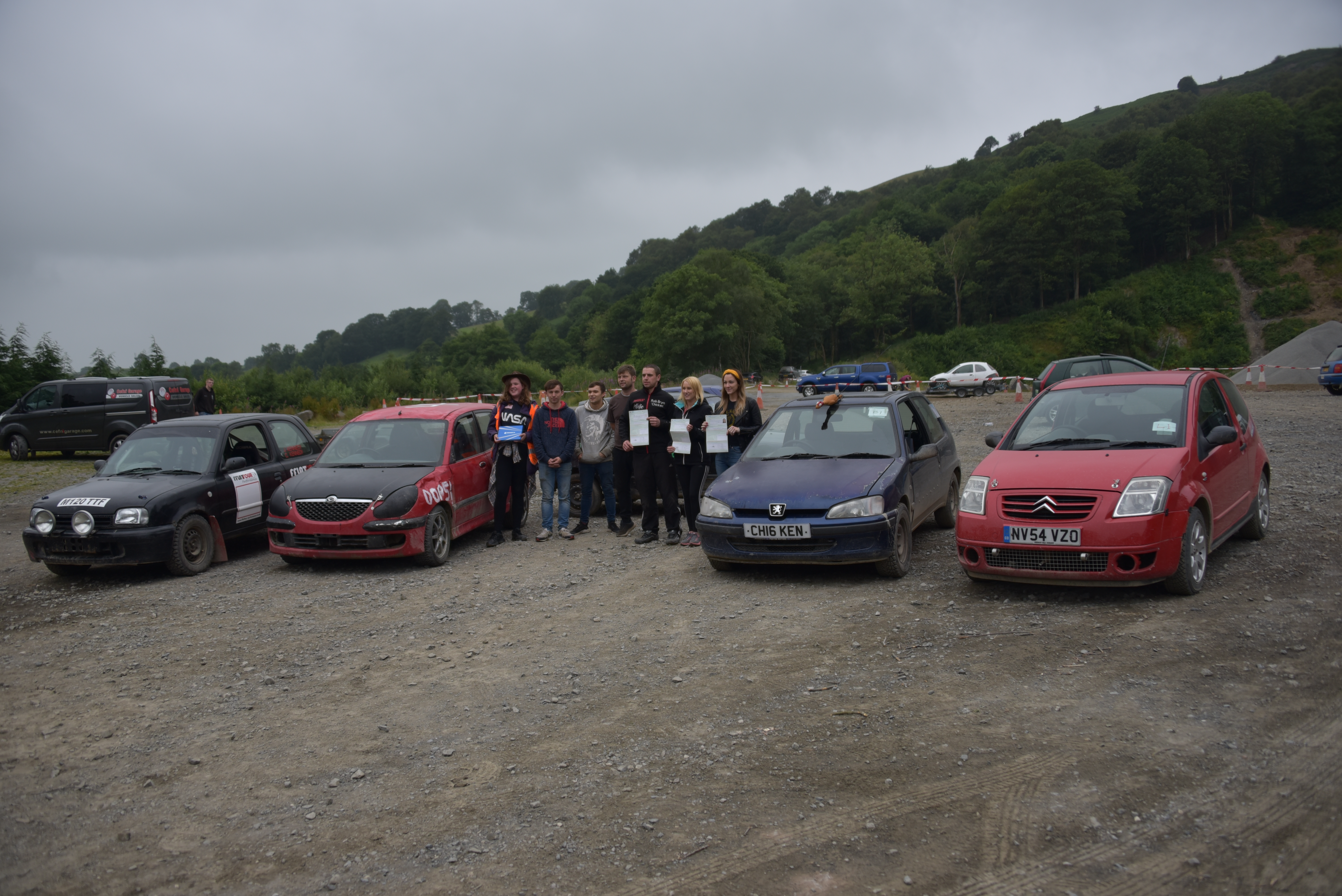 Following successful events at Wern Ddu with Warrington Motor Clubs Gravel Autotests several members took up the opportunity to do their Rally BARS test at the quarry in July 2019. All completed their tests successfully and are now eligible to compete on Motorsport UK Stage Rallies.
Well done to all who made the step up to Nat B rallying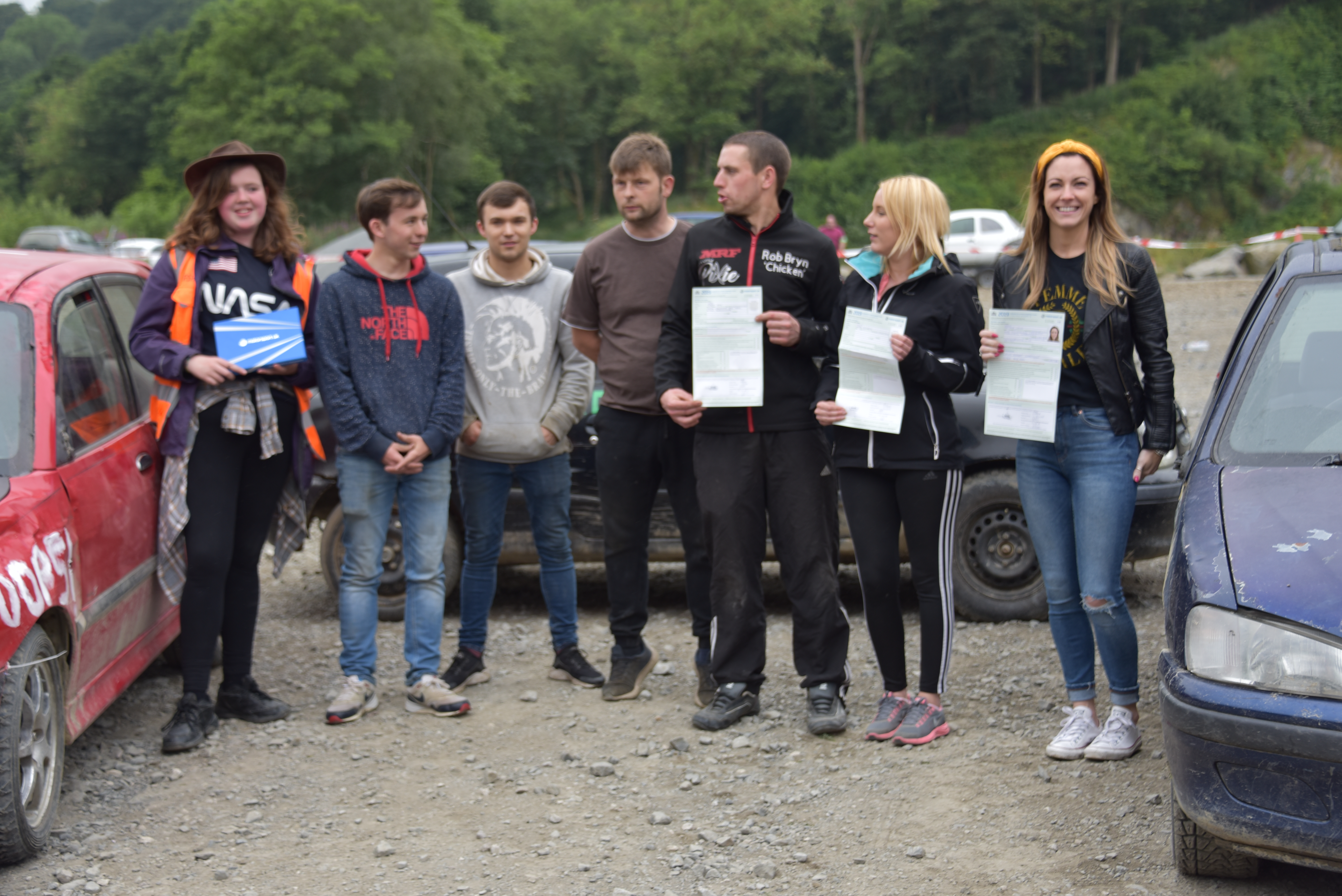 OCTOBER 2019
WARRINGTON CREWS TACKLE WALES RALLY GB NATIONAL EVENT
Matthew Steadman & Stephen Landen went out in the icon of RAC Rallies, The Lancia Delta Intergrale. After extensive test over the summer the team set out from Llandudno on the route following the World Rally championship cars. A steady run in typical Rally GB conditions saw them arrive back after the first day gaining in confidence in the car and the stages.
Saturday was typically wet with the crews heading towards mid Wales around classic stages such as Myherin, Dyfi & Sweet Lamb. Sadly a seal in clutch assembly gave way in the Myherin stage forcing them into retirement.
However undeterred, they plan to be back on the event in 2020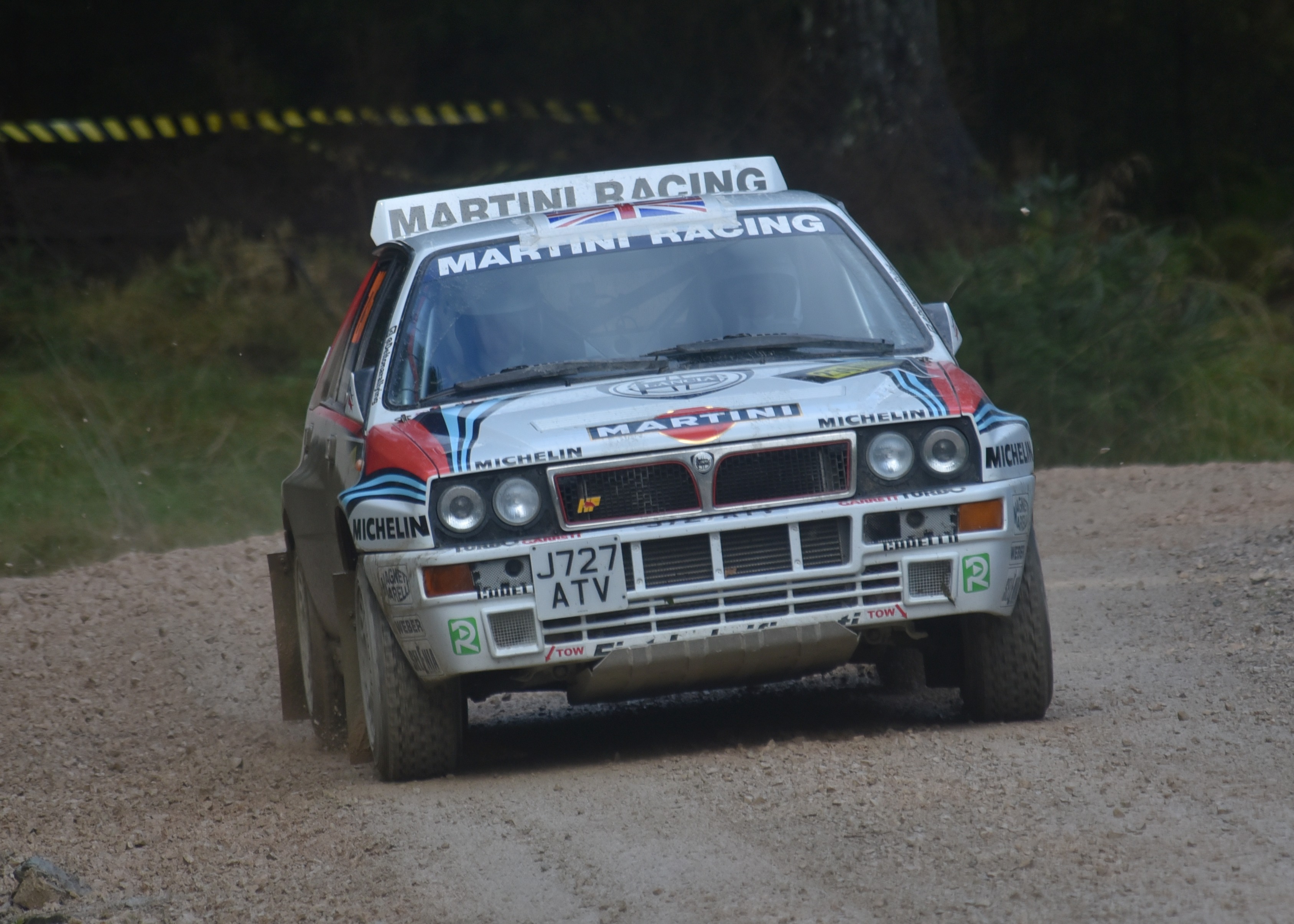 In addition, Andy Williams & Andrew Darlington were out in the Subaru Imprezza and were going very well but retired during the last day with mechanical issues