A new car is Born
By Stuart Deeley
Well before the first lockdown, Warner (of Warner Lewis RallySport – he who is founder of rallying history) suggested I might like to build a Celica 165 rally car based on a shell which used to be Ove Anderson's road car.
A simple project which turned into a rather larger project – one day I will learn Rally car build and cheap do not go together.
However from a bare shell Warner (with very little help from me, but lots of help from my bank account) has created something which looks quite good.
Why a 165? I hear you cry. Being originally built before 1990 it fits into historic Class 4b ( one of the few 4 wheel drive cars that does). Compared with the 205 which has now been sold to fund the project, it is lighter ,smaller and more nimble yet has a similar engine spec. Hopefully it will feel like a Mark two Escort but with four wheel drive and a turbo. With an uprated (within regulations) engine, I expect it to fly (sort of).
There are several decal options, – Securicor , driven by David Llewellen, Bastos and Toyota Red driven by Carlos Saint. This Fina one is a Mark Duez style which will fit in when we do the Trasmeira rally in 2022. That's unless I can find the money to go to Barbados again
The more observant of you will spot the Rallying History Festival door plate, this demo rally will take place in June next year in Telford around the Weston Park stages from the 1980's. Worth going to watch as there will be Group B cars at full speed.
So, I almost have a car which is completely rebuilt but I'm looking potentialy for a navigator to do some of the ANWCC stages. It's ten years since I last won the championship and I fancy having another crack. Unlike the Lotus 62, I doubt that I will get overall honours but a collection of good placings might be sufficient.
Anybody who is interested in sitting in please let me know; I would be looking for someone who could give more than just 60kg of ballast, but not necessarily hard cash.
Hopefully the car wil be finished by the new year (only 12 months late but that's Covid for you) and I will bring it to a club night when they return. Course car at the Questmead perhaps? Or maybe a competitor?
Cheers for now and stay safe
Stuart
Warrington & District Motor Club runs a Rally track day / navigator training course
On Wednesday 9/9/20 Steve Ellison arranged a one off Rally track day at Three Sisters Circuit. This included a pacenote training course which proved really useful along with the much needed use of the circuit for people to blow the cobwebs off their rally cars. The event was well received. Here are a few images from the day
Warrington & District MC organised Marshals Training Weekend at Wern Ddu Quarry
The Weekend proved a great success despite storm Dennis  trying to ruin the party. Here are some images from the weekend
Warrington & District Motor Club 2019 Prizegiving
January 2020
Warrington Motor Club's Dave Read Wins Prestigious award from Motorsport UK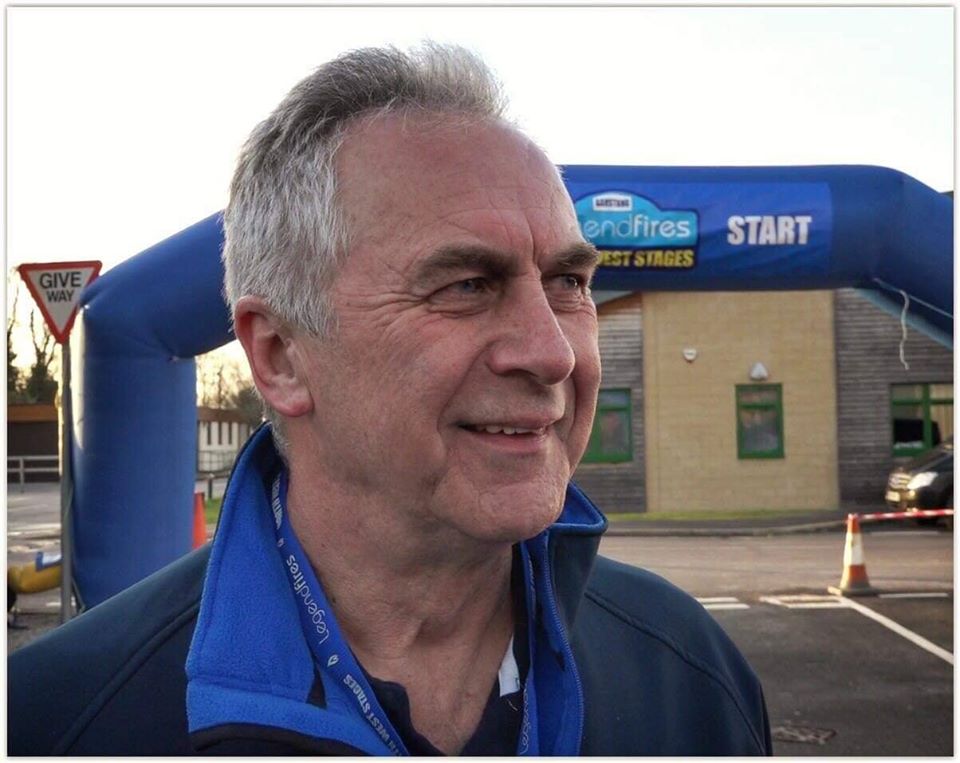 Dave Read was nominated by Motor Sport (North West) Ltd and awarded the Volunteer of the Year title for his work and tireless dedication organising the North West Stages rally.
Since 1995 Dave has been the ongoing inspiration and driving force behind the successful and popular event. Holding the role of Rally Director his dogged determination and enthusiasm to manage the event has not waned in almost 25 years. He has the knowledge, talent, energy, and resourcefulness to engage support from others and has built an experienced rally management team around him.
Each year Dave has supported other team members in securing new venues suitable for stage rallying in the North West, including stately homes, army camps, water treatment works, disused chemical works and docklands. Most recently, Dave has worked to bring rallying to the public through the use of closed-road stages along New Brighton Promenade, Blackpool Promenade and Fleetwood Waterfront.
Dave said: "I am shocked but honoured to be awarded the Motorsport UK Volunteer of the year Award. Getting recognised for the work I have put in to organising rallies over the last 40 years is very much appreciated. In recent years the workload required to put on a stage rally has increased dramatically, so although the award may be getting presented to me I would like to thank all those who have worked with me to achieve our goal of Closed Road Rallying in Lancashire, you should all feel a part of this recognition."
Oct 2019
Victory for WDMC Club members at Three Sisters
A bumper entry of Warrington club members turned up for a very wet Adgespeed Stages Rally
Adam Williams & Rachael Atherton  were on the pace throughout the day  in their Williams Haulage Imprezza and managed the tricky conditions superbly awarding them with an outright win. a first for a WDMC member for some years.
Another excellent result came from Greg Williams and Richard Edwards also in a Williams Haulage Subaru Imprezza finishing 4th overall and 3rd in class
Jonny Kennedy navigating for Dave Roberts in another Imprezza came home in the top ten with 8th overall.
Steve Ellison & Sophie Landen in the Buildbase Escort finished just outside the top ten. No mean feat for a 2wd car.
Erdinc Degirmencloglu & Barry Armer in their recently recommissioned Mk1 Escort finished 23rd overall
Craig & Marcus Kennedy overcame a major oil leak in their first outing with the 1400cc Vauxhall Corsa to finish 44th overall
Finally, Craig & Danny Fairhurst overcame major misfire issues on their Ford Focus to finish 47th overall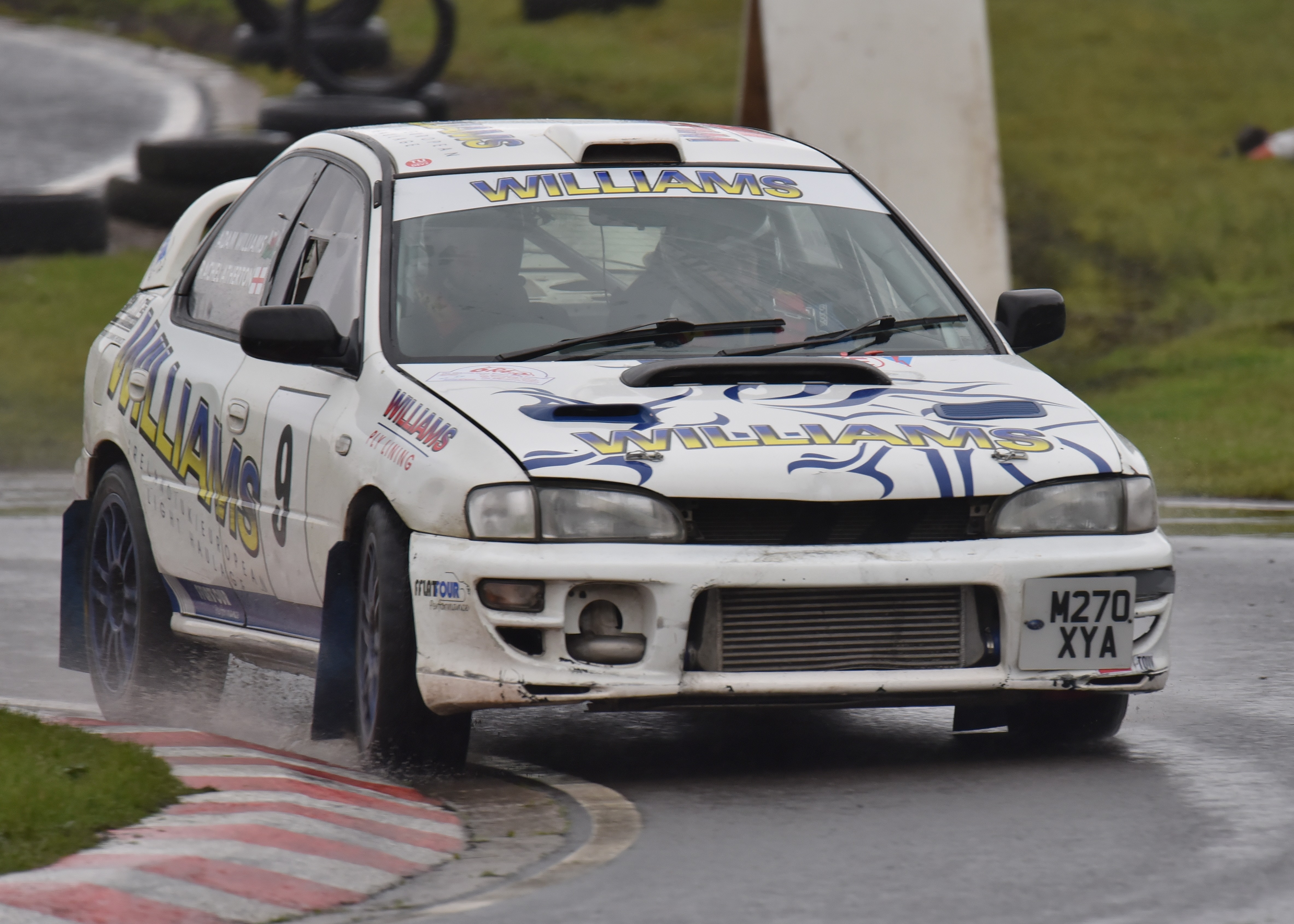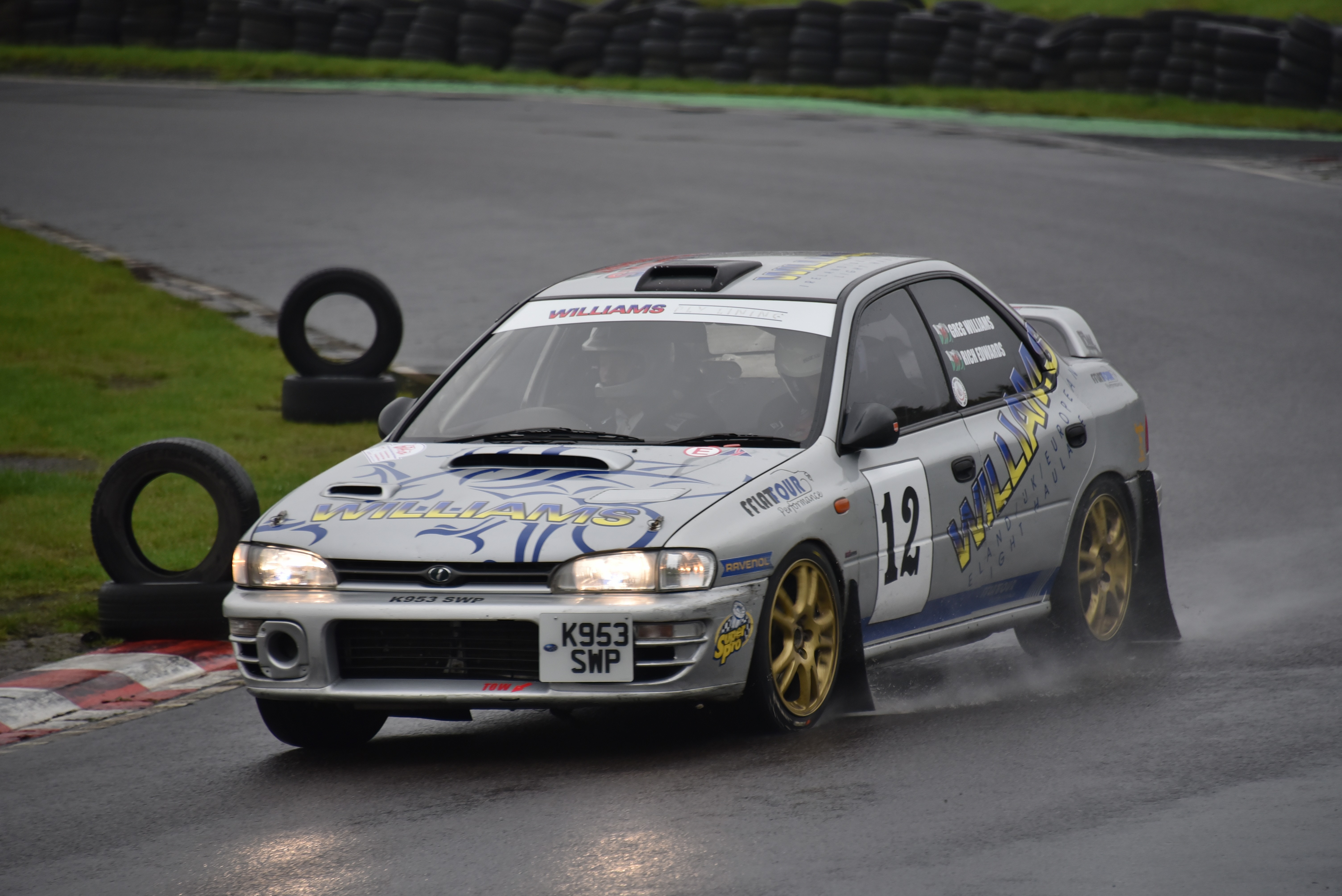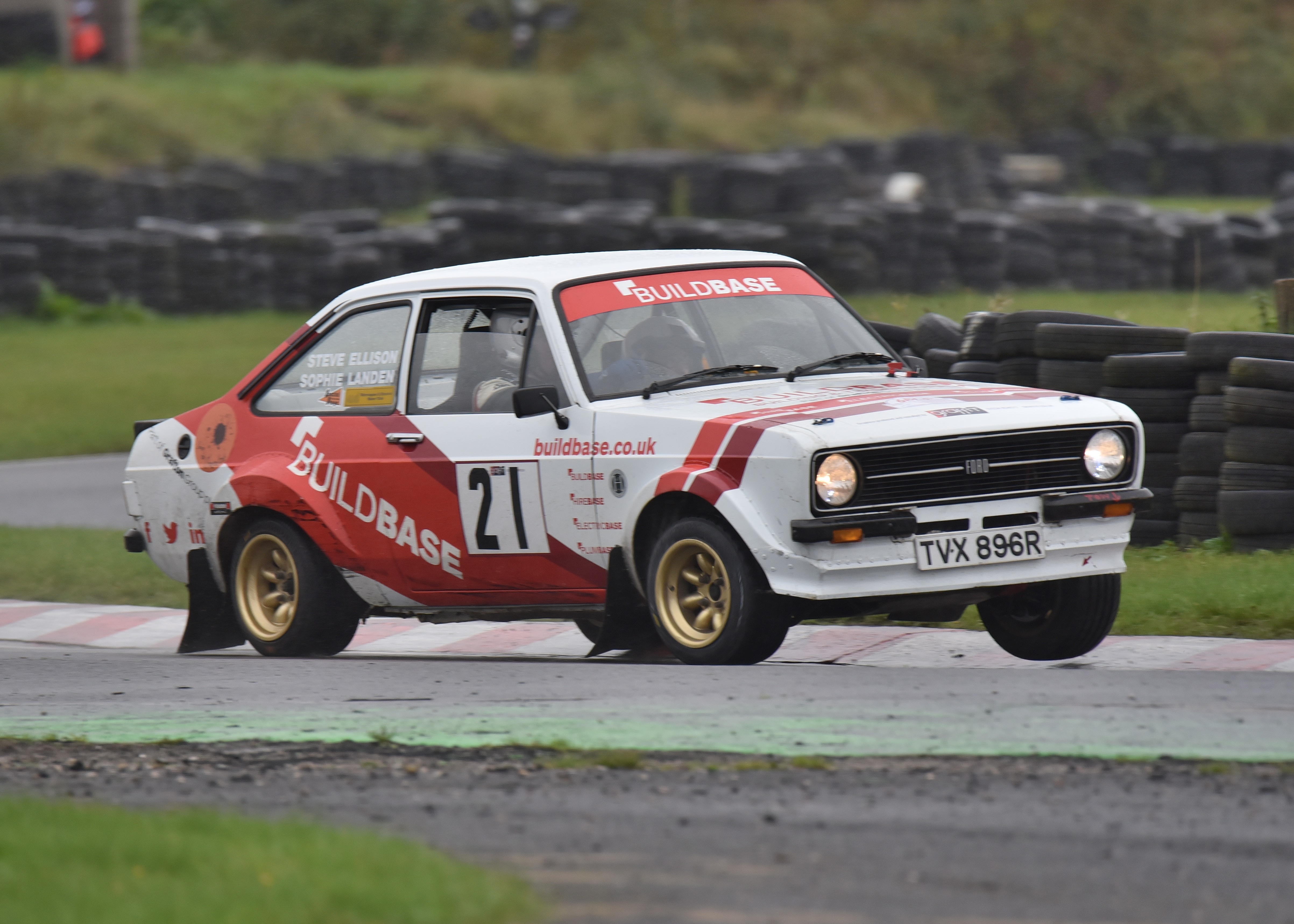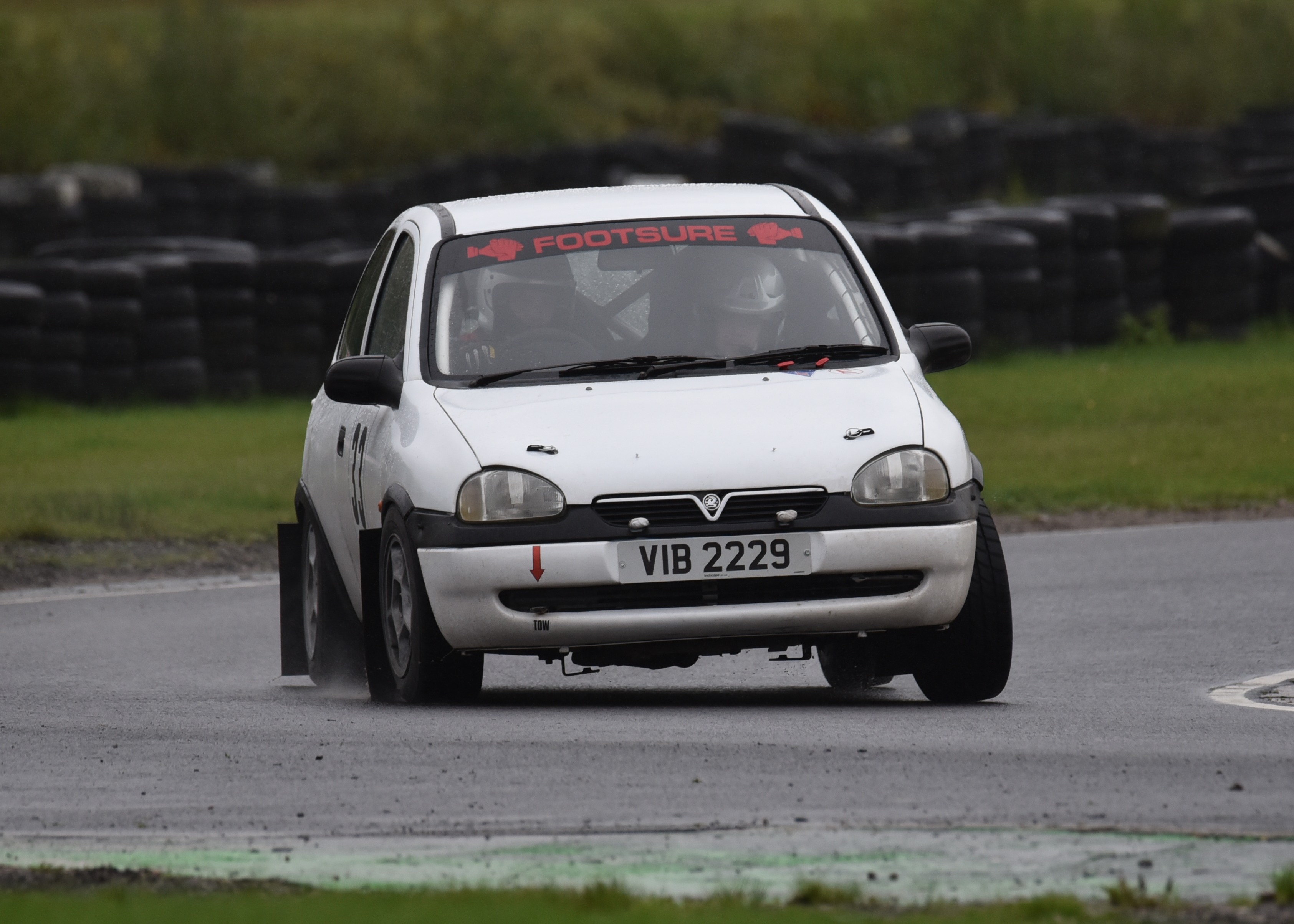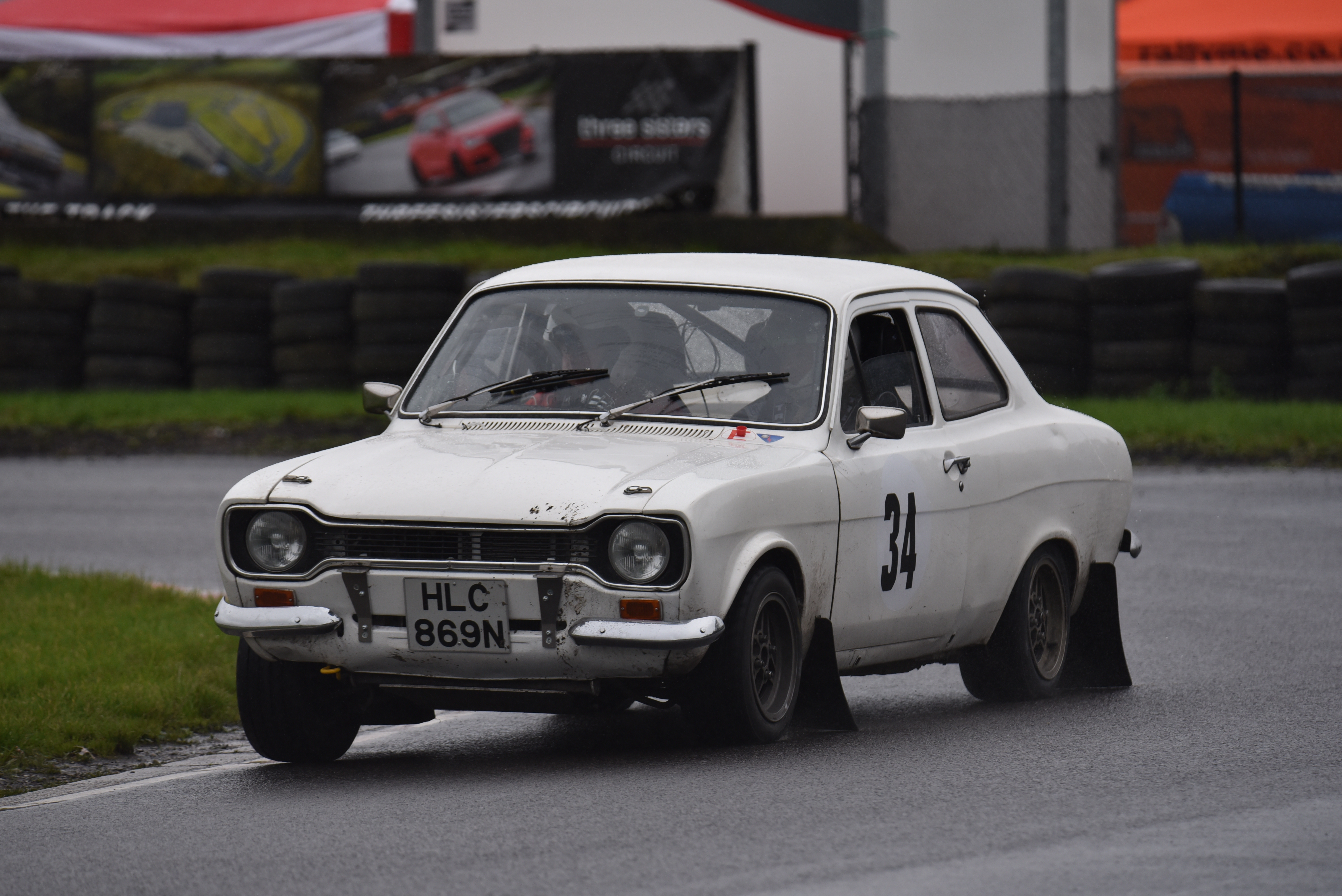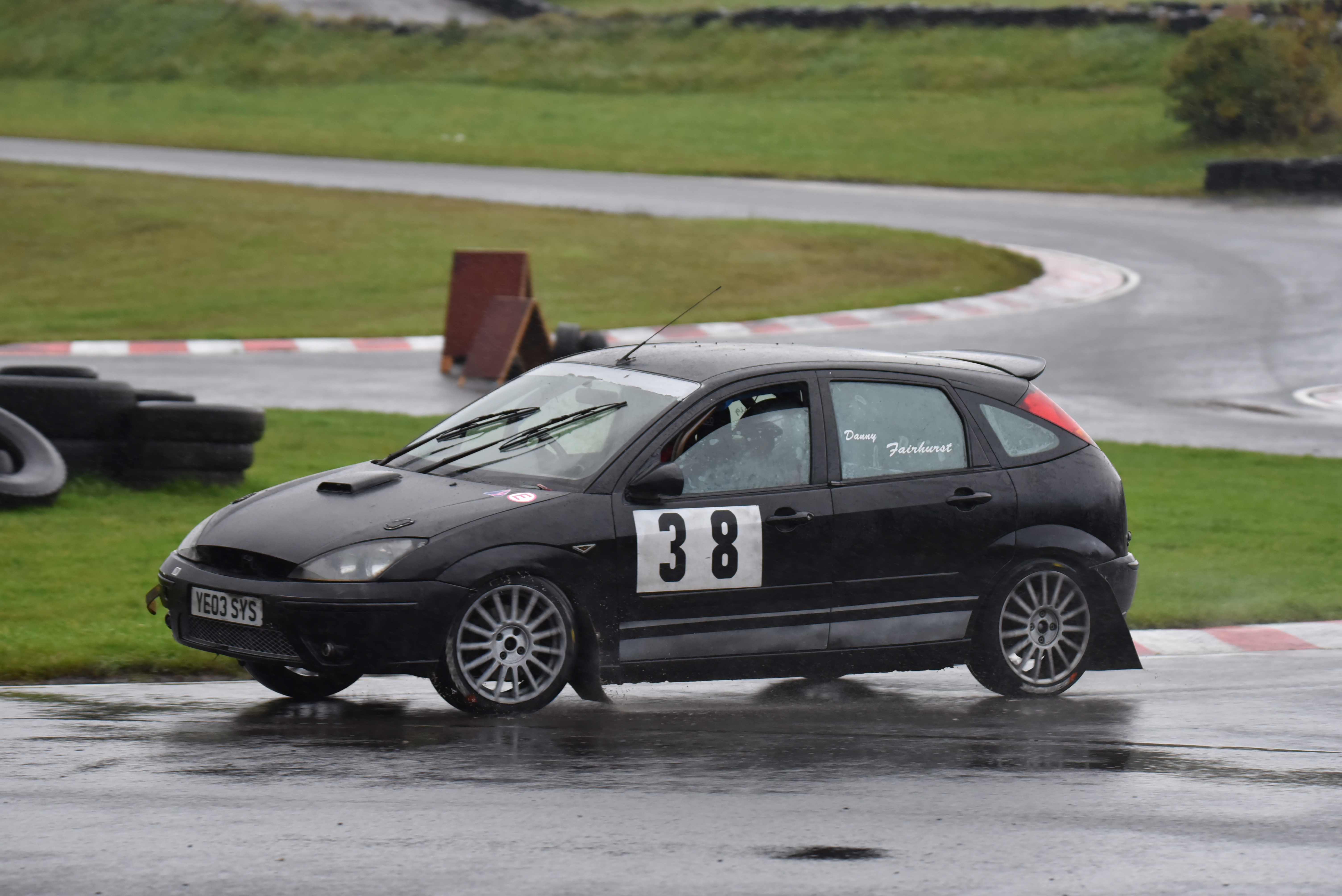 JULY 2019
WERN DDU CREATES NEXT GENERATION RALLY DRIVERS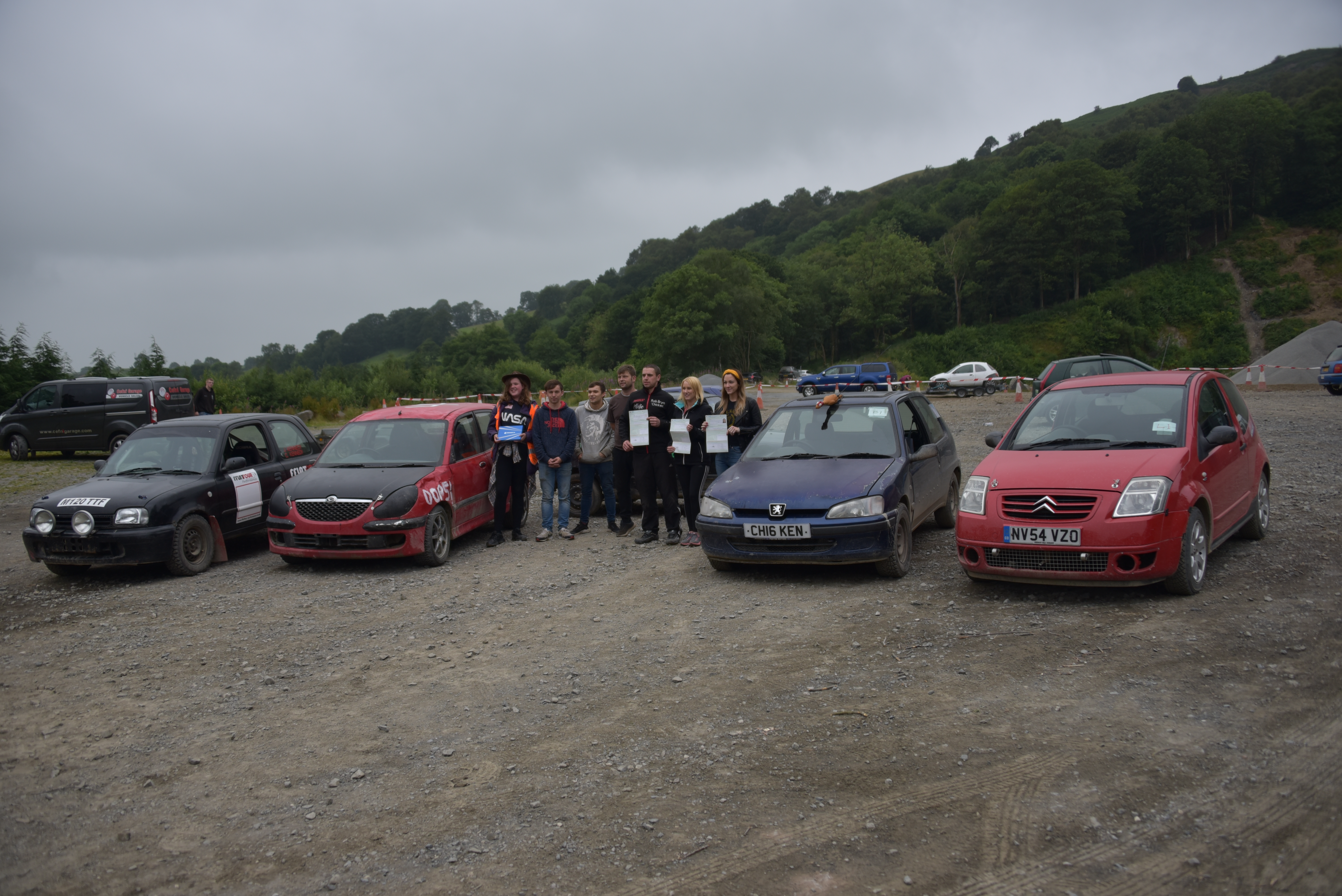 Following successful events at Wern Ddu with Warrington Motor Clubs Gravel Autotests several members took up the opportunity to do their Rally BARS test at the quarry in July 2019. All completed their tests successfully and are now eligible to compete on Motorsport UK Stage Rallies.
Well done to all who made the step up to Nat B rallying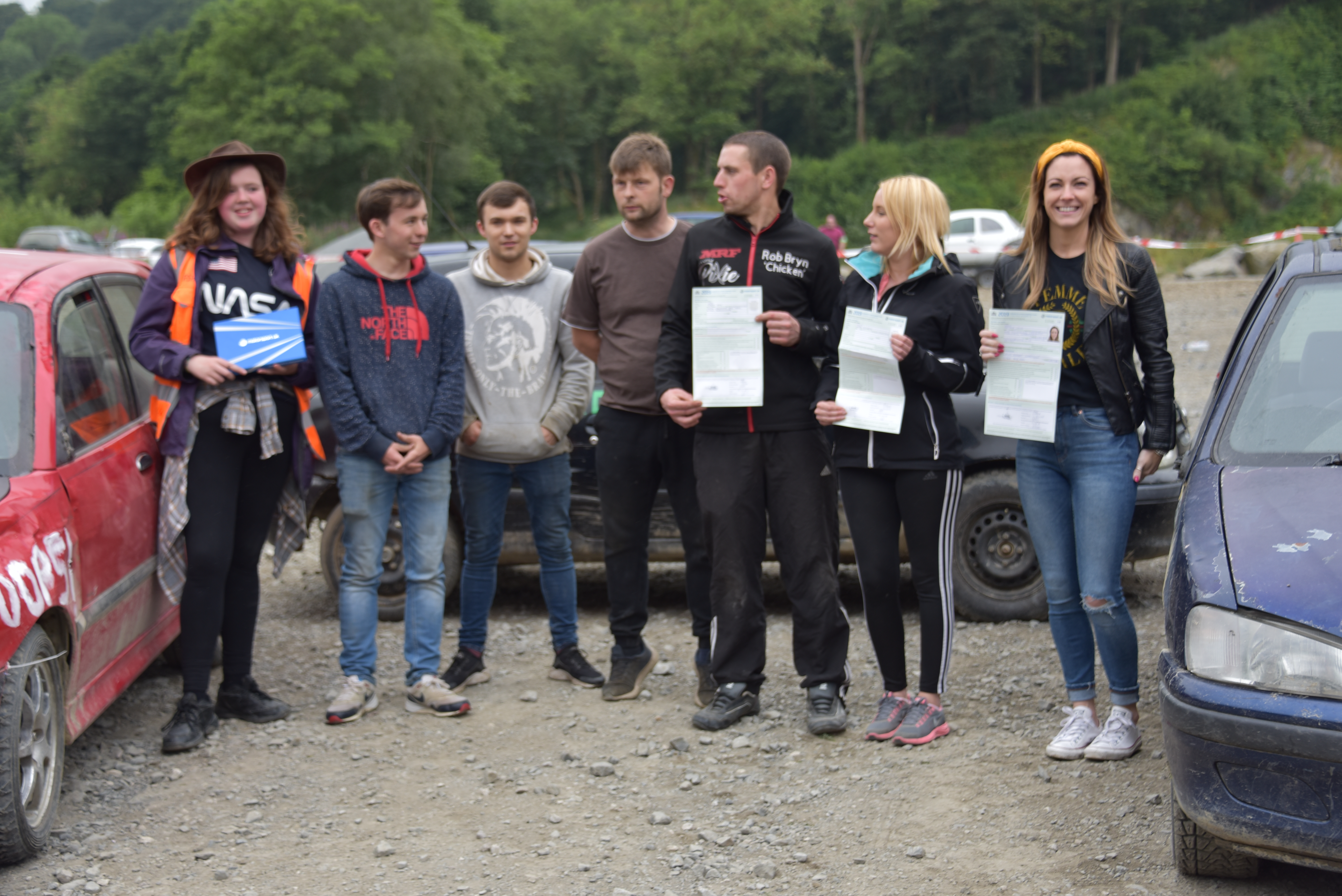 OCTOBER 2019
WARRINGTON CREWS TACKLE WALES RALLY GB NATIONAL EVENT
Matthew Steadman & Stephen Landen went out in the icon of RAC Rallies, The Lancia Delta Intergrale. After extensive test over the summer the team set out from Llandudno on the route following the World Rally championship cars. A steady run in typical Rally GB conditions saw them arrive back after the first day gaining in confidence in the car and the stages.
Saturday was typically wet with the crews heading towards mid Wales around classic stages such as Myherin, Dyfi & Sweet Lamb. Sadly a seal in clutch assembly gave way in the Myherin stage forcing them into retirement.
However undeterred, they plan to be back on the event in 2020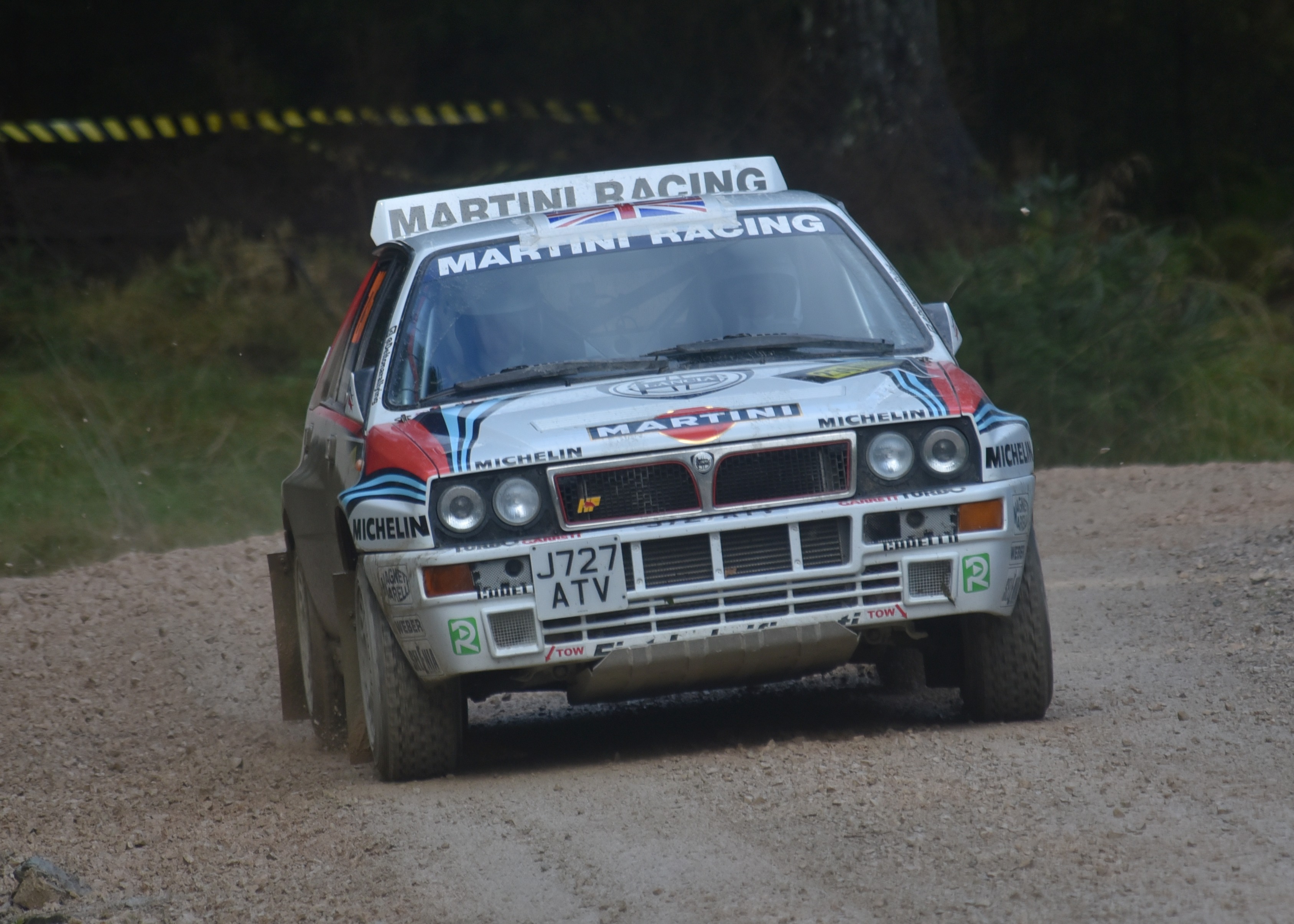 In addition, Andy Williams & Andrew Darlington were out in the Subaru Imprezza and were going very well but retired during the last day with mechanical issues