January 1st 2022
It is with Great sadness that we write this statement to inform you that yesterday one of our greatest Members, Dave Read passed away suddenly. Dave was a valued member of Warrington & DMC for over 40 years and was an active member on many levels. He was always there when things needed to be done from putting the marquee up for a bbq to being clerk of the course for many events over the years, Dave was a true gentleman, serving on the committee as General member to chairman and all posts in between, an active competitor and organiser in all activities from treasure hunts to slot car racing, he was an exceptional co-driver and won many awards and championships in the name of the club,
He was the heart and soul of the club for many years and will be sorely missed by everyone who knew him.
Our thoughts are With Susie and Family at this time.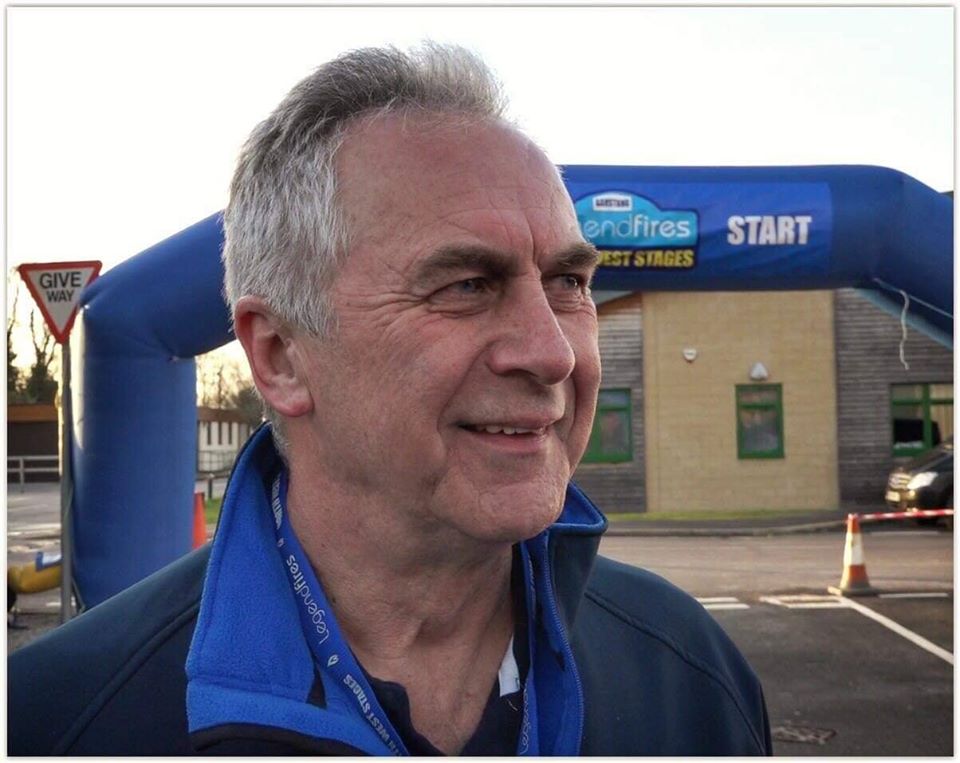 Dave Read Funeral Arrangements – Taken from the LFNWS facebook page
The celebration of the life well-lived of Dave Read will take place on Thursday 27th January at 12:20 at Walton Lea Crematorium, Chester Road, Higher Walton, Warrington WA4 6TB.
Dave will be sorely missed, and Susie, Linda and Catherine genuinely want you to share your memories of Dave with them, and his friends, relations, neighbours, rally pals, cycling mates, work colleagues and all the people whose lives he touched, so all are welcome.
The Crematorium Chapel accommodates limited numbers and seating will be allocated to friends and family. As well as any remaining places there is space to stand outside the Chapel and arrangements have also been made to stream the service to the Red Lion, Park Lane, Pickmere, WA16 0JX. Anyone who is unable to attend can access the streaming at
www.lawrencecliftphotography.co.uk/livestreams
Following the service Susie, Linda and Catherine would like to invite everyone to the Red Lion to share their recollections of Dave.
Flowers are from family only and donations to Dave's charities of choice, North West Air Ambulance and Medical Detection Dogs, will be appreciated.
Just giving pages have been set up in memory of Dave and details have been shared on Facebook.
————————————————————————————————————————————————————————————–
.
.
.
.
.
.
Buildbase Questmead Stages Rally – 20th February 2022
Regulations online. Entries open 21st December 2021
Unseeded entries now updated 23/12/2021
————————————————————————————————————————————————————————————–
Our Meeting Venue!
We will be meeting on every 1st & 3rd Monday of the month between 8pm & 10pm
WDMC is one of the oldest clubs in the country. Our origins date back to 1928 when Warrington Motor Club was first recognised by the RAC. We understand that back in those days it was very much a combined car and motorcycle club.
More recent history shows that the club became Enville motor club in the late 50's or early 60's, named due to its hub on Enville Street in Warrington town centre. The club finally became known as Warrington & Distrct Motor Club (WDMC) in the early 70's, long may it prosper.
WDMC is a strong and evolving club. We are well represented at weekly club nights, a group of regulars enjoy nothing more than a few pints and to share tales of their automotive exploits, projects and dreams.  We have a core of members who are passionate about all forms of motorsport. In our ranks are many highly experienced marshalls, radio crew, time keepers and rally organisers. We have members competing in rallies around the UK and beyond, from road to single venue and multi-venue rallies. In recent years we have had members competing successfully in major UK and European championships.
WDMC is responsible for holding the JRT Enville Stages, a single venue sealed surface rally, which in recent years has made Trac Mon in Anglesey it's home. We are proud to be a club capable of organising such a successful event.
The club is also heavily involved in the running of the Legend Fires North West Stages, a multi-venue sealed surface event with its HQ in Blackpool. The Legend Fires North West Stages is a highly renowned event, with strong entries travelling from far and wide to take part in this unique and challenging rally.
WDMC organises regular navigation scatter events, lighthearted club nights and provides marshalling teams for stages on major rallies such as the Cambrian and Lombard Revival. We also put together displays for local events such as and Cholmondeley Pageant of Power.